VIP 1-1 Personal Training
Your Path to Personal Fitness Success
Elevate Your Fitness, Exceed Your Goals
When it comes to achieving your fitness goals with precision and dedication,
 VIP 1-1 Personal Training is your answer.
We understand that your fitness journey is unique, and sometimes, you need more than just a one-size-fits-all approach. That's why our 1-1 Personal Training program is designed to provide you with the individual guidance and personalized attention you deserve.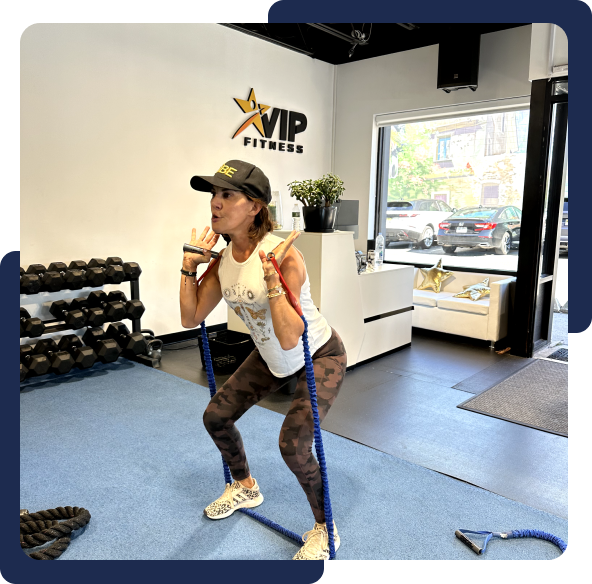 Your Goals, Your Plan, Your Success
At VIP Personal Fitness in Fort Lee, we put you in the driver's seat. You tell us your fitness goals and describe your desired physique, and together, we create a tailored plan for your ultimate success. Our experienced trainers are here to guide you every step of the way, ensuring that you have the tools and support you need to reach your objectives.
Accountability That Drives Results
We take your commitment seriously. Our trainers are dedicated to your success, and we won't give up on you. All you have to do is show up and follow the plan. It's this level of accountability and unwavering support that has earned us the rank of #1 in Fort Lee as a trusted personal fitness center for delivering long-term results.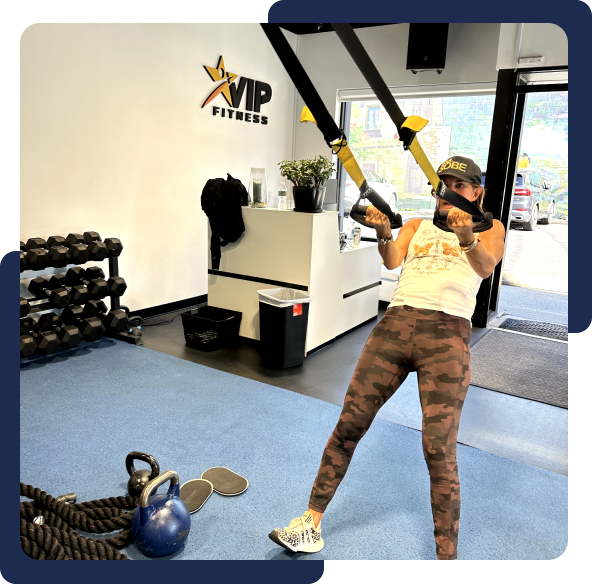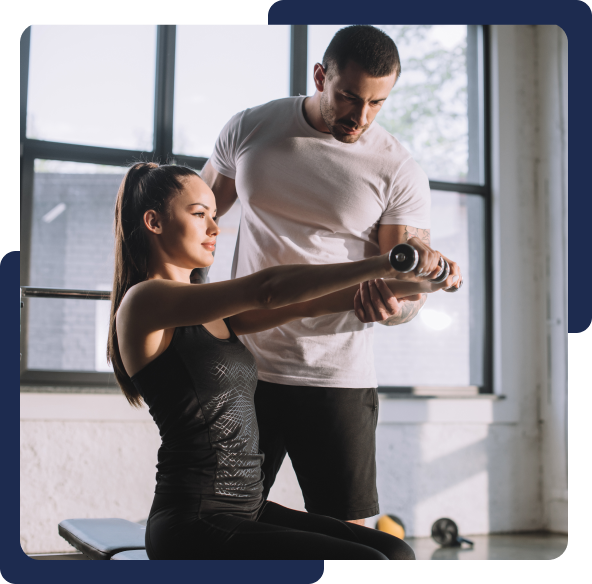 Your Fitness Journey Starts Here
Our system is proven to work, and we're here to make sure it works for you. Are you ready to accelerate your progress and reach your personal fitness goals faster than ever before? It's time to invest in yourself and experience the difference of VIP 1-1 Personal Training.

Real Clients. Real Results.